Why should you hire an interior decorator when you can just decorate your home yourself?
There are a number of reasons why it's a good idea to hire an interior decorator, actually. And they aren't all obvious.
Here's a bit about the process of working with an interior decorator, what you can expect, and a few ideas on how working with an interior decorating service can make your home better, brighter, and more liveable.
First, What Do You Need?
What sort of lifestyle do you lead? What do you like to do with your spare time? Are you a bookworm, a musician, a writer, an athlete, a dancer, a car enthusiast, a tinkerer, an artist? Or something else altogether?
Do you have children? If so, how many and how old are they? What are their interests?
Whenever approaching a home for interior decorating, any good decorator will take themselves out of the equation. It's not about their taste or needs, it's about yours! Your home needs to work and be practical and functional for you, your family, your needs, and your lifestyle.
No two families are alike, so no two houses are alike. And while a decorator can and will make suggestions about what she thinks will be best, it has to work with what YOU want.
It's all about you baby!
Next, The Decorating
Now that we've established what your needs are and your decorator understands the harmony and flow of the lives of everyone living in the space, it's time to get down to work with the decorating part.
Your interior decorator is there to help make your home cozy, beautiful, functional, and practical for your own specific needs. And we've established those needs already, so now it's time to meet them.
So if you like to entertain a lot, for example, your decorator will be sure to set aside an area in your house for that. If you're a fitness nut and want your own home gym area, your decorator will help with that too. No matter your needs, your decorator will help you make the most of your space and use all the areas of your house to their greatest potential.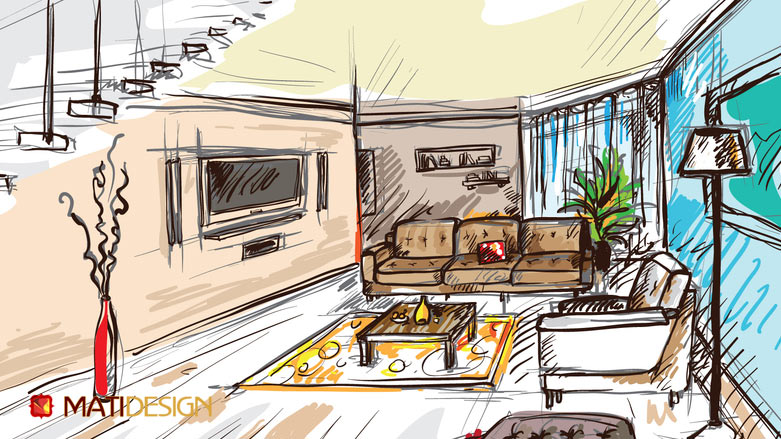 Furniture And Accessories Placement
Have you ever rearranged a room before? It's amazing, isn't it? The room can switch from a drab, nonsensical layout to a warm, inviting paradise all with just a few key furniture placements. Your decorator will help you make the best of your room layout in a practical, logical way.
Your decorator will also help you with hanging your artwork, making sure to keep things consistent with the rest of the colour scheme in each room. Ditto with window coverings. And for accessories, your decorator will help you arrange them in a tidy, organized fashion, adding just the right touch of character and uniqueness without cluttering the space.
When it comes to new accessories, it can sometimes be difficult to decide what to buy and where to put it. That's why any good decorator will offer a shop-at-home service to let you "test drive" new accessories in the comfort of your own home. Most items just don't look the same in the cold, industrial fluorescent lighting of a department store as they do in your home, so this can make a big difference.
Taking You Outside The Box…Gently
When it comes to decorating, most of us stay in our comfort zone. And that's fine when it comes to doing your own decorating. But one of the reasons why you hire an interior decorator in the first place is to give you ideas you wouldn't otherwise have, right?
Any good interior decorator will take the time to get to know you and what your style is. From there, she will help you experiment with new, interesting ideas you hadn't considered before. She won't be pushy or insistent – rather, she'll be sensitive to your feedback and tailor things exactly to what you want.
After all, it's your house!
A Proven Team
Finally, a good decorator will have a team of people to call upon for any work that needs to be done. Whether you need to repaint your home, renovate the kitchen or bathroom, choose some new window coverings, redesign the landscaping, install or repair any plumbing or heating fixtures, and more, an interior decorator should have a team behind her that can help you with all your home décor needs.
Serving as a project manager as well as a decorator, she will keep everything flowing smoothly and serve as a point of contact between you and the tradespeople she hires.
Contact MatiDesign
If you're curious about what an interior decorator can do for you, contact MatiDesign today to book your in-home decorating consultation.
You'll get a chance to discover more about how MatiDesign can help you, get all your questions answered, and at the end you'll walk away empowered with some new and interesting home décor ideas.
---